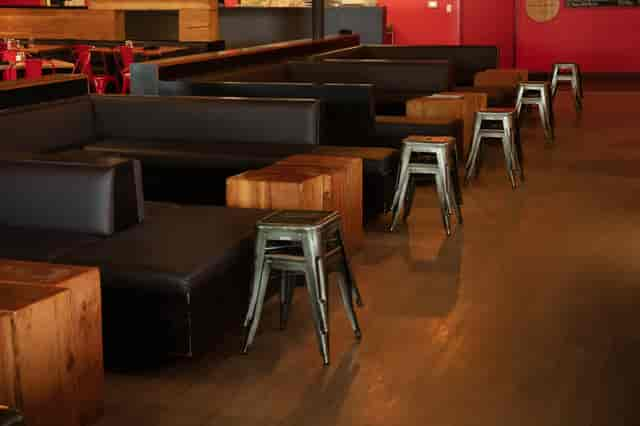 Our Story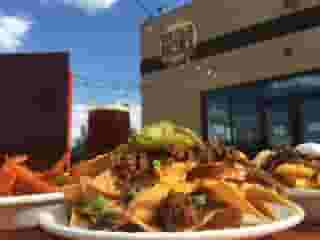 Our Story
Brother John's welcomes the opportunity to participate in reviving downtown and desire to help with the revitalization of the surrounding Stone area. The restaurant hopes to serves as the catalyst to building up and vitalizing the neighborhood and corridor to downtown. Stone Avenue is a major artery into the downtown, college and foothills areas with over 24,000 vehicles driving by the location daily. To assist the restaurant in their efforts, the Tucson City Council granted on November 4th the second of three approvals needed to receive a Government Property Lease Excise Tax incentive (GPLET). This incentive would waive Brother John's property and renter's tax for eight years.

While the restaurant has its own identity, elements of the well-established iconic Wildcat House, which closed its doors in 2012, remain for nostalgic purposes. Brother John's kept the integrity of the history of the dance club built in 1977 while moving in a more mature direction. A complete re-design, remodeling and build-out included repurposing existing Wildcat House materials and incorporating them into the overall theme.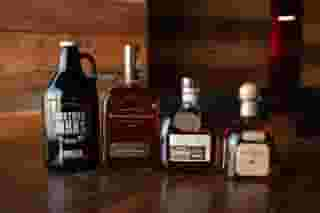 Our Mission
Brother John's Beer Bourbon and BBQ's mission is to provide a fast, friendly, clean and fun environment for people to come, relax and enjoy the creations of a passionate pit master who spends hours slow smoking the best quality meats in-house. Brother John's Executive Chef will add patron's favorite salads, sides and desserts with a southern and southwestern twist. Adults will also enjoy artisan creations of craft brewers, as well as the best Bourbon's, Rye's and Whiskey's from around the world. Brother John's mixologist will create cocktails to help introduce bourbon, rye and whiskey to the novice drinker.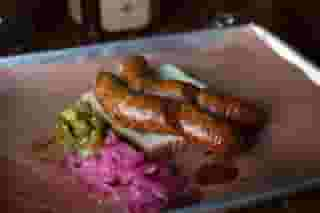 True Southern-Style BBQ
Brother John's invites you for lunch, social hour, dinner and late night happy hour! We offer authentic slow pit-smoked barbecue meats and comfort food prepared on-site daily, fusing traditional southern-style barbecue with southwestern and Latin flavors, including incorporating a selection of regional chili peppers. The pit master slow smokes the highest quality meats in-house over Hickory, Applewood and Mesquite for up to 16 hours. If there is a pink ring around your meat, don't fret. The pinkness is a result of Brother John's long, low and slow smoking process. Highlights of the menu include:

— a mix of traditional barbecue techniques
— barbecue favorites such as Texas-style salt and pepper dry-rubbed brisket, whole "Bam Bam" style short-ribs, dry rubbed and locally sourced pulled pork shoulder, and baby back and St. Louis ribs
— in-house smoked pork belly, brisket, chicken, and prime rib
— other comfort food, burgers, three-day southern fried chicken (a house specialty), and salads
— desserts such as lightly sugared beignets with bourbon caramel dipping sauce and freshly baked brownies topped with local The Screamery (thescreamery.com) organic hand crafted ice cream